Project Management, for the most part is a skill set that you best develop as you get acquainted with the subject through experience rather than theoretical education.
However, in an age where everyone is a 'management ninja' and claims a share of the plum pie that is a well-paying job, how do you let your potential employers know that you are worth your salt?
Time-tested and approved by industry veterans, project management certifications are luckily a safe route for you to take when you are looking at either career advancement or a global position.
Besides being a cushioned launching pad for your dream job, certifications go a long way in enriching your knowledge bank and quickly become a differentiation factor when you face fierce competition.
Given how there are far too many of these 'career transforming certifications' in the market today, which ones are worth investing on?
Let's find out!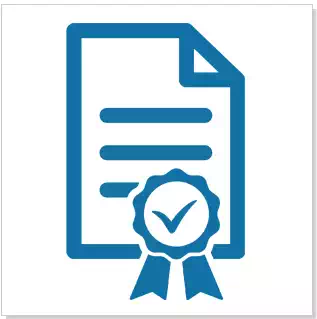 1. Certified Associate in Project Management (CAPM)
A great one for those of you looking to kick-start a promising project management career, the Certified Associate in Project Management lets you give your commitment to project management a tangible form.
If you have lesser than 2 years' experience in the industry or are a subject matter expert on project teams, you can use it to take your career to the next level.
Some of the skills you can potentially acquire through CAPM include – tips that help make project initiation seamless, tracking and execution of projects so that they meet deadlines as well as goals, budgeting and financial management, project team management as well as risk management.
Besides helping you hold a distinguished differentiation on your portfolio, the CAPM is also an actual proof of your experience in project management as well as your understanding of the PMBOK Guide that is a global standard for measuring project management.
2. Certified Scrum Professional (CSP)
An advanced certificate from the Scrum Alliance, this one demonstrates a project manager's mastery over the Scrum methodology.
It not only furthers your career in handling projects, but also validates your practical knowledge as well.
Generally this certificate could lead you to a middle management position.
Often an indication of the commitment you have to actually lead an inspire scrum and agile teams, this certification has prerequisites like 36 months' prior work experience with the methodology in the last 5 years, a foundation course from the Scrum Alliance among other things. IT also requires periodic renewal and preparation.
3. PRINCE2 Certification
With foundation, practitioner and professional courses, PRINCE2 certifications legitimise your hold over the methodology, Projects IN Controlled Environment.
One of the most preferred methodologies in the UK, PRINCE2 has earned itself respect world over.
The exams typically give you practical as well theoretical knowledge to further your hold IT projects and others that are now steadily on the rise since the methodology really advocates 'generic best practices'.
Regarded as the common language for project managers world over, this is one of the most flexible practices.
It often allows practitioners to combine other methodologies too. For example, PRINCE2 with Agile delivery is a common methodology favoured by companies.
In addition, having been built for uncertainties, it is an easy win for employers since they know that the users come ready for tough times.
4. Project Management Professional (PMP)
Conferred on professionals by the PMI, the PMP certification is easily one of the most prestigious certifications that you can earn as a project manager.
Employers looking to hire high-profile managers most often look for PMP as a checklist item on a candidate's profile.
Besides being a widely accepted credential that demonstrates a professional's years of experience and the knowledge of the field, earning the PMP certification itself is a laudable feat.
The certification testifies your in-depth knowledge in all walks of project management, be it execution based – like time, financials, scope or strategic ones like risk management and end-to-end planning as well as communication.
Some of the prerequisites required to get this certification include 7,500 hours leading and directing projects and 35 hours of project management education.
5. Agile Certified Practitioner (PMI-ACP)
As a popular certification offered by PMI, this one is a comprehensive dive into all aspects of Agile, including different types like Kanban, Lean, Scrum, among others. Ideal for organisations that are heavily invested in the Agile methodology or are looking to move into the space, this certification will equip respective managers with all ingredients required to get projects right.
Some of the essential prerequisites include, about 2000 hours of general project experience, 21 hours of actual agile practice training and 1500 hours of agile project management.
Certifications must complement your long-terms aspirations most importantly. Evaluate the kind of program management you'd like to do around 10 years' down the line and work backwards, for best results!