Do you find yourself procrastinating for most of the day?
Do you struggle with effectively managing your tasks and time?
Do you then frantically search for tips et al. online in a bid to be more efficient and productive?
Retire those recycled guidance tips. It is time to incorporate the productivity hacks that actually work and yield a result.
Productivity is your ability to complete any task within a set time. It is of utmost importance if you seek to maintain a healthy work-life balance because you have a defined set of hours in a day, and to make sure that you finish your tasks within that time is not entirely straightforward.
With our already-so-occupied lives, we find it challenging to do complete everything that we hope for. The trick is squeezing in as much work as you can into a time slot without letting it overpower or overwhelm you and your other tasks. Prioritising is essential to aid productivity, so before planning anything, prioritise the tasks you have ahead of yourself.
Note: Procrastination is the nemesis of productivity. We all have a habit of postponing our work and wasting our time by spending it on unproductive practices. There are countless habits that make us inefficient, and if we don't take care of such habits, then failure is inevitable.
Still wondering how to achieve that? Read further to pick up 5 productivity hacks that you knew nothing about:
1. Pick Three Things
The principle is pretty straightforward and can be applied to anything.
When you have a long list of overwhelming tasks, pick three things from the list and make them your priority for the day. It'll help you get started somewhere and enable you to draft a concrete plan with set timelines without affecting other tasks.
The three things can change with time and requirement, so there is no hard-and-fast rule. However, you still need to complete whatever you start.
2. Pareto's Principle
The principle is also known as the 80/20 rule.
It states that 80% effect comes from 20% causes, which can be better explained as 80% of revenue comes from 20% of the clients.
It can be applied to any task! Period.
The idea is that 80% of the work produced while working on a task comes from 20% of the time you invest in it. The only factor you need to take care of is your dedication towards it.
In accordance with the principle, you can segregate your tasks by deciding how much percentage of efficiency and devotion you want to give to each of them. Not everything can be 100%. Once you do that, it will help you manage your time and tasks efficiently.
So no more backlogs! If you try to give 100% efforts into every task and expect 100% positive results, then you are in for a huge disappointment.
3. Eat That Frog
It is based on Mark Twain's theory that if you start each day by eating a live frog, the rest of the day will be a cakewalk. Meaning:The worst thing that could have happened has happened, so you can take on anything else the day throws at you. Quite simple, right?
If you apply the same principle at work, i.e. pick out the worst and the most challenging task on your to-do list and complete it first. Then, there is no stopping you from conquering the rest of them.
It will also boost your confidence and enhance your productivity significantly; enabling you to finish tasks more quickly.
4. Keep distractions at bay
Especially your phones and social media accounts.
Many studies have found that we waste a significant part of our day on our phones, looking at various social media websites. This not only takes away productive hours from our schedule but also tires the eyes and mind.
A tired brain cannot be efficient and productive. Period!
This leads to a substantial reduction in our work output. If you want to get things done at the earliest and go back home with a relaxed and triumphant state of mind, then keep off of the phone while at work, and you will notice notable results in a short time.
5. Pomodoro Technique
The technique states that if you want to accomplish any task, then start by setting a timer for 30 minutes. Squeeze as much work as you can in that half hour. Then, take a strict 5-minute break.
You will notice a considerable improvement in your efficiency because you are always in a race against time. This not only adds a thrill to your task but also encourages your mind to think and execute faster.
This technique has a proven success record of enhancing the productivity manifolds. It also makes sure that your work is completed within the deadline because your mind is working with the timer.
If your priorities are straight, then you can accomplish tasks in an unrealistic time.
6. Team building activities
Since various team building exercises help recognise the strengths and weaknesses of employees of different departments, they can be used to understand what kind of work should be assigned to them. Many team building ideas can be used to keep the employees entertained and feel positive about their peers and the organisation.
It is a proven fact that if the employees are happy with the work culture and environment, the productivity will improve remarkably.
Conclusion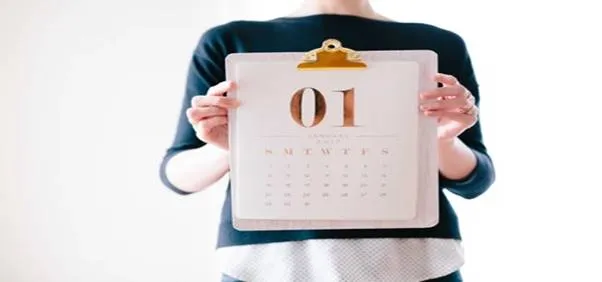 Make a 'to-do list' today. Include critical tasks of your day, set a deadline for those tasks and use the above methods to accomplish it within that time-frame. This will help in completing the task, and in improving your mood, knowledge and work abilities; traits that will further benefit your work and personal life.
Improving work efficiency is essential for growth and success. While there are plenty of hacks that allegedly help in increasing your productivity, only a handful are reliable and effective.
It also depends on different individuals, mindsets and work conditions. The hacks are quite straightforward. However, the hard part is being constant with these practices because you will not notice results right away. It takes time for our minds to get acquainted with a particular method and utilise it to its fullest potential.