Risk management, as an integral part of project management, occurs on a daily basis. With proactive risk management, we look at projects in a comprehensive manner and assess and document risks and uncertainty. The steps for risk management are provided below.
Risk Management Steps
Following are the WSDOT Project Management Online Guide (PMOG) risk management steps: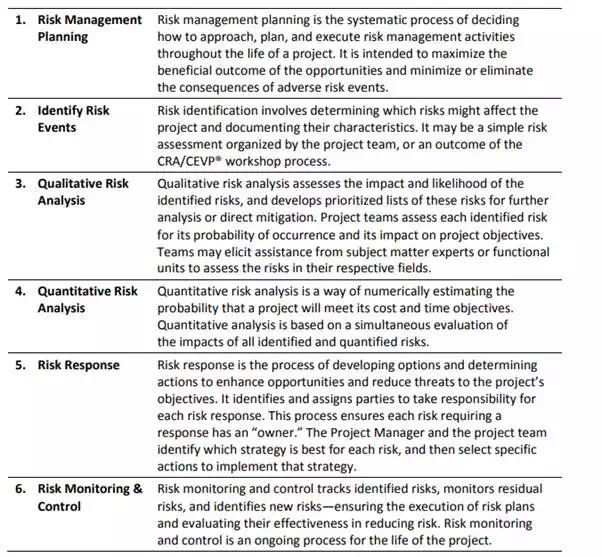 More details on the steps above are found throughout this document.
Exhibit 1-2 provides a helpful comparison between risk and objectives for various types of risk management. For this document we are interested in project risk management.